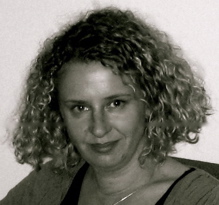 Niamh Moriarty UKCP reg. Psychotherapy and Counselling in Oxford
Often, when something goes wrong and begins to affect the quality of day-to-day life we can find a resolution to such challenges by ourselves, or with the support of those close to us. At other times, however - maybe when it is not so clear what is causing the difficulty - challenges seem more complex and confusing, and another perspective is needed.
At such times it can be helpful to work with a psychotherapist to regain clarity, self-belief and peace.
I am a qualified psychotherapist (Certified Transactional Analyst), and have been practicing in Oxford for the past twelve years. I am committed to providing counselling and psychotherapy in a safe, confidential and non-judgemental environment. I work with clients on an open-ended basis or for an agreed time period.
My therapy practice is in the Jericho area of Oxford City (the Oxford rail and bus stations are within 10 mins walk). I offer both daytime and evening appointments.